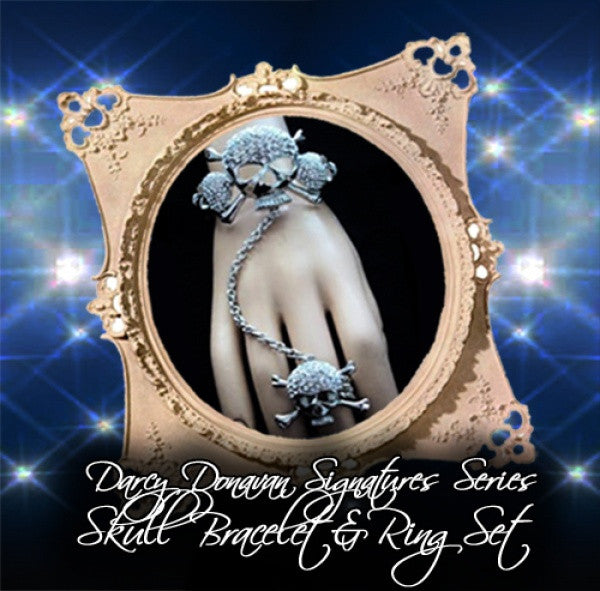 Signature Series Darcy Donavan Jewelry Line Skull Bracelet & Ring Set
Regular price $179.99 Sale
Set yourself apart from the crowd. Glamour gets an edge with the Darcy Donavan Signature Series Jewelry Line.
Refined yet sexy, these original pieces are as bold as they are beautiful. Plastered in rhinestones, the skull bracelet and ring duo feature a side hinge and adjustable band to fit all.
This unique piece is only available here and are being sold for a limited time only so pick them up before they are gone.
Bold meets beautiful. Classic glamour with an edgy new twist.